Welcome to the Jump Rope Gang
So I created a list of jump rope skills (31 to be exact) and starting in January 2020 I will post a skill and a video tutorial to show how to perform it as well as any helpful tips that I can think of, have learned from my own practice or a video from YouTube.
So it is early still but this is the first
tips
video I will post to help you learn to
skip like a boss
(I stole that line from rush athletics).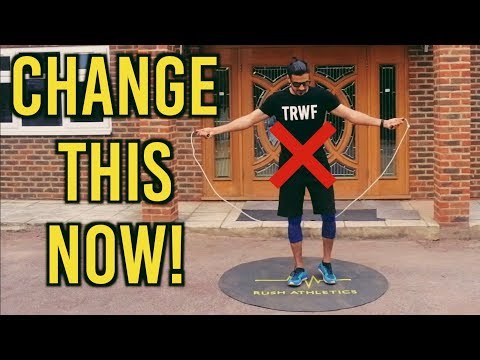 So this is a
useful critiques only area
and anyone who is
aggressive, abusive
or insulting
will be flagged.
All advice is welcome
but
it must not be to insult anyone.
So as you can probably guess, I enjoy learning and practicing tricks and creating combinations. You do not have to do the tricks if you do not wish but they do increase the intensity of your skipping workouts.
Active memebers:
DorothyMH
Peterpan
oneironaut
Bees who I would like to invite:
IWillGoSuperSaiyan
Sundance
Fremen
kandy
stella88
luckat
Rainbow Dragon
Old-Timer
Silent Wolf
Nebulae
BlackButler
Love-In-A-Mist
AquaMarie
Ascendy
Sasstronaut
Jared
Matan
maddgripp
Musical gym
Nebulus
vaguelyangelic
Animated pictures
quarkmage
Peliam
CaptainCanuck
Polkadotsandsuperglue
ToaMatau
aerochic
Mianevem
Tranquil Waters
FirstAgeDragonWolf
Nevetharine
XxXKiarraXxX
Kanary
(if you feel up to it
)